Welcome
You have reached the ATLANTA 1996 official web site. Here we hope to inspire true passion in those striving to continue the legacy of the Atlanta 1996 Centennial Olympic Games.
Since 2002, over 2,000 athletes from 53 nations have competed and trained with ATLANTA 1996.

ATLANTA 1996 is a Member of the World Union of Olympic Cities (WUOC) and represents the City of Atlanta at the WUOC.
Future Olympic Host Cities:
Milestones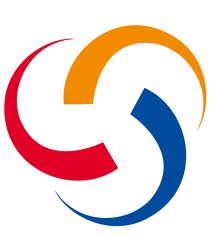 Two ATLANTA DITC Board Members were part of the Global Fund High-Level Panel Support Team
Geneva, Switzerland (September 19, 2011)

The Global Fund High-Level Panel report was released today. In addition to the Panel co-chairs, the High-Level Panel was comprised of 5 other High-Panel members. The ATLANTA DITC is very proud that two of its Board Members, namely Dr. Marc-Daniel Gutekunst and Richard Butcher, were selected by the Panel Co-Chairs to serve (April - September, 2011) on the High-Level Panel Support Team also comprised of 7 members.
MORE ››

ALSTON & BIRD and the ATLANTA DITC
New Headquarters and General Counsel
Atlanta, USA (January 5, 2010)

Alston & Bird LLP is providing the ATLANTA DITC its new corporate headquarters while James G. FARRIS, Jr. Esq. with Alston & Bird will serve as General Counsel to the ATLANTA DITC and Forging New Tomorrows, Inc. (FNT).